The door in your garage works very hard in providing both shelter and protection for your family. They are opened and closed about six times a day on the average or even more. That's why it is not surprising to find your unit faulty at some point, with some parts becoming badly worn out or damaged.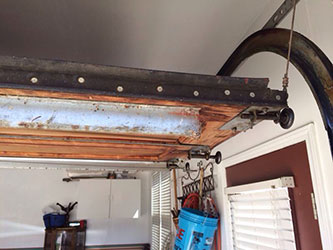 In case of a faulty door, how do you know if what you need is just garage door repair service or replacement? Here are some points to ponder.
The age of your door is a big consideration
Garage doors of old could still work as fine as the modern ones, given that they have been recently updated. If you simply love the old charms of the wooden doors your grandma once owned, you can update it and have an electric garage door opener to make it fully automatic. That way, you will be able to retain its appeal without sacrificing your comfort and convenience.
Before you buy a new garage door opener, you have to ensure, of course, that the physical condition of your unit is in tiptop shape. There is no sense updating something that is seriously rotten. That means, you also need to check on the other parts other than the opener and see if the existing issues can be resolved with a repair service or you already need a replacement.
The budget you could allot determines the quality of door you can get
The size of your budget has a lot to do in making the decision whether to have your unit repaired or replaced. If you think you can afford it, buying a new door is definitely a nice idea, especially if your old unit demands costly garage door repair to begin with. The experts from the garage door repair company in Dinsmore believe that a new door will help improve your home's energy efficiency, curb appeal, and weather protection as well.